Don't let yourself get attached to anything you are not willing to walk out on in 30 seconds flat if you feel the heat around the corner.
For a movie seriously built up for being Pacino vs De Niro, both on screen at the same time in the same scenes, this really rises to that challenge. It's wonderful to watch a movie that holds up to expectations.
Heat is a top tier heist movie, no doubts about it. Not for the actors. It's for the actual heist and chase itself. There are no serious fuckups that are unbelievable. Both sides are total professionals in a chess game until the end, they slip a little bit a few times, though they recover.
It is a fascinating watch primarily because of the backstories to each main character, too. Pacino devoting himself to the case while trying to hold together a family. His struggle to achieve that was refreshing because so often detective movies treat the cop as either the perfect school kid in his uniform or the other spectrum where they are a loose cannon or near a criminal themselves.
Heat doesn't do that. It portrays a more three-dimensional character. One who cares for a daughter, yet isn't around enough to put in the leg work to love her every day. And even though it's cut from the movie, he clearly has a cocaine problem. Not that I'm complaining, it makes the "Great Ass" scene so much more surreal and hilarious.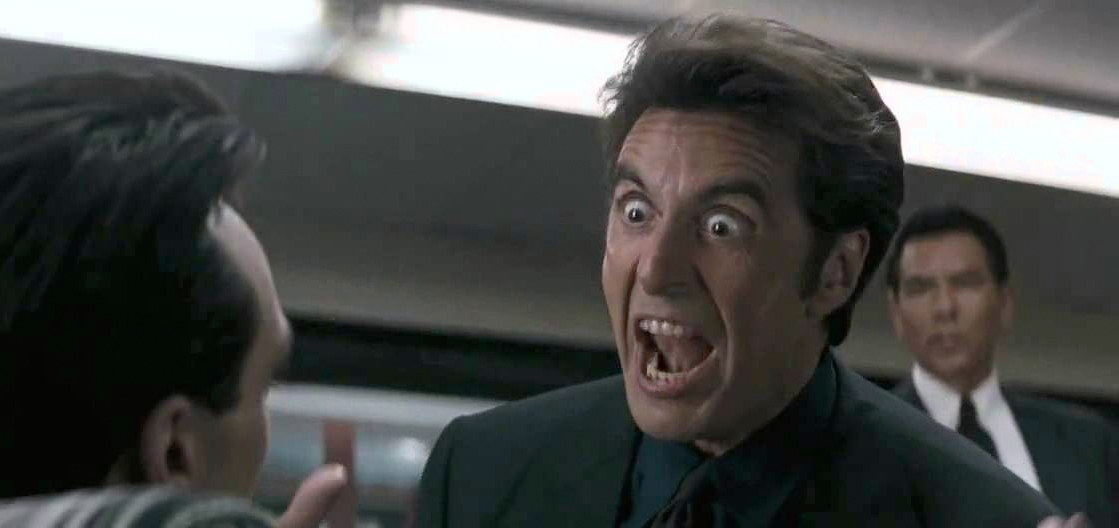 In the other coroner is De Niro doing excellent work with the "one last job" cliche, and trying so hard to escape with the girl. And of course the turn when you know that he loses is when he breaks his own rule. He was 30 seconds away from freedom, and instead he turns back.
This is not to say Heat is a perfect movie. It's 20 minutes too long, or about 6 hours too short one way or another. Many of the subplots are undercooked, like Natalie Portman's. Eady's motivations for getting with Neal are shaky at best, I mean, the man had no furniture. Come on.
It's still a hell of a good movie.